An old wooden door re-done!
Photo of new steel door - woodgrained.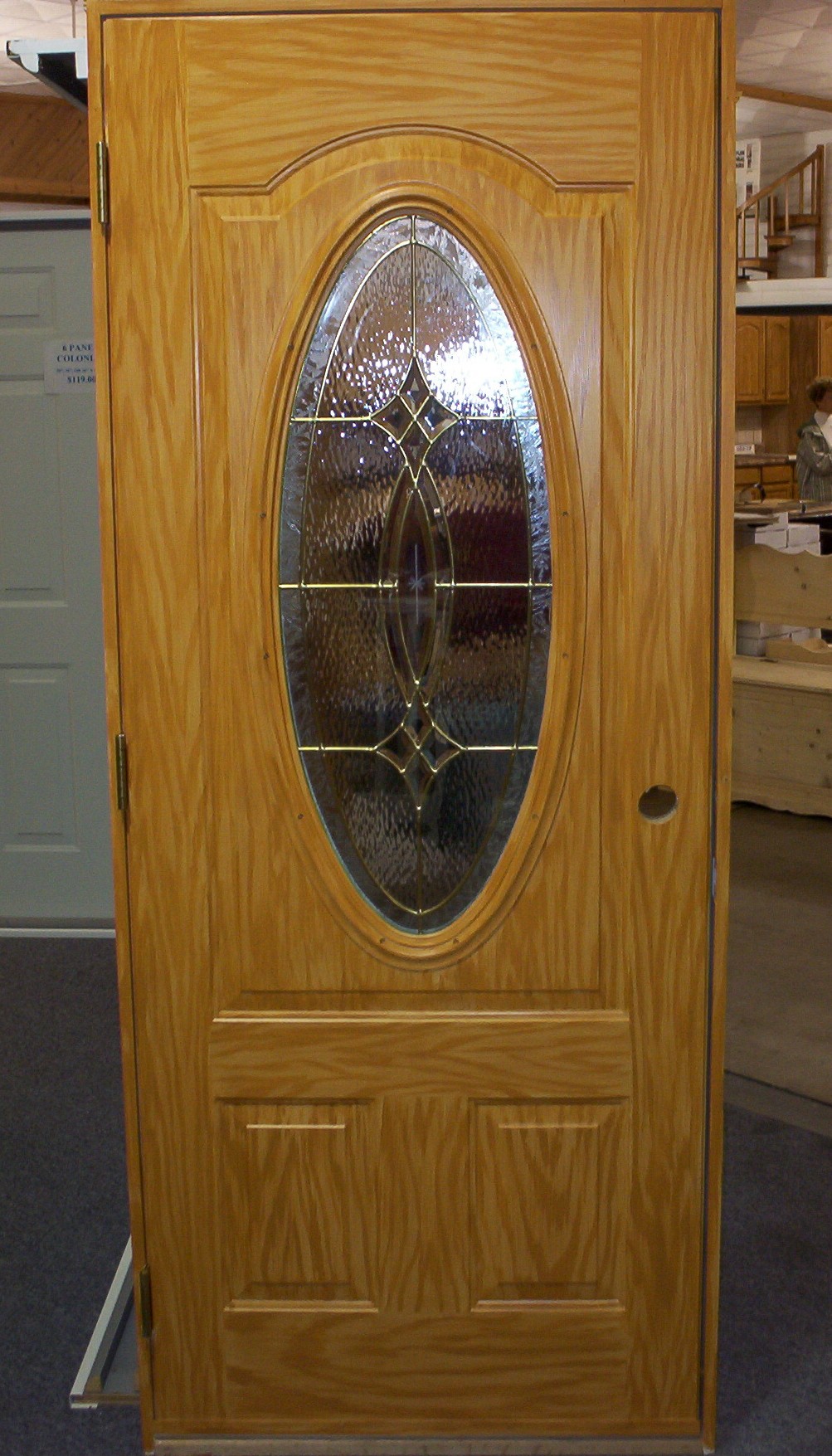 BOOKLET:
Steel doors can look like OAK! (an OAK door stained any color)
Stained the color of your choice. For old or new doors. It works on steel, fiberglass, wood, plaster, sheetrock. Your steel doors can look like wood doors! 24 page booklet written by a professional. Detailed and illustrated with techniques no one ever knew about or used to get this excellent - real wood look finish. It's a GOOD PLAN! NO special tools needed. Uses all store purchased materials. He tells you exactly what to get and how much. You don't buy materials from us! (we don't sell them) Send: $6.00 (includes shipping) to: Steel Doors, P.O. Box 115 Waymart, Pa 18472-0115 One customer from Hamlin, Pa. said: "I had to put a refrigerator magnet on the door, to prove to my friends it was a steel door". Your door will look like a $1,000 OAK door!